At EOM, we believe in creating a more fulfilling career therefore we foster opportunities for personal, professional, and organizational growth for all team members. We believe in developing the whole employee in order to reach our greatest potential.
Our company values, objectives, and philosophy are a direct reflection of the corporate culture we want to inspire. We're proud of the work we do, we're proud of our team, and we know that our people are the key to our success.  As ambassadors of EOM's mission, vision, and values, our employees are trained to meet the dynamic challenges of our industry. At EOM, our work matters — to our employees, to our clients, and to the communities we all call home. 
We encourage a culture that fosters personal and professional fulfillment through empowerment, advancement, and collaboration. With a range of continuing education opportunities to help our license-holding employees harness and sharpen their skill sets, and professional development opportunities to grow the future leaders of EOM, we encourage our team members to dedicate their unique talent, insight, and passion to the work of transforming communities for generations to come.
Every employee's unique background, talent, and perspective helps EOM build a stronger, more sustainable business. Diversity and inclusion are pillars of our company culture, and EOM strives to support empowerment and authenticity in our every interaction with current and potential employees.
EOM is a forward-thinking business committed to finding sustainable solutions to suit each client's unique needs. Our core principles speak to how we relate to our clients, our suppliers, and our community.:
We take ownership of our work and deliver results.
As our founding principle, we are committed to exceeding our client's expectations. While each client is unique, our commitment to aligning our goals and providing the best service in the market remains steadfast. 
We promise to make a visible impact and build a valuable legacy
By creating economic value for all stakeholders, promoting shared leadership, and trusting in our people; we understand that we are a part of something bigger than ourselves or our individual jobs. We do not wish things to happen, we empower our employees to make them happen.
we are positive thinkers and know that nothing is impossible as a team.

We believe in empowering each other and understand that the most innovative company must also be the most diverse. We listen, collaborate, respect individual input, and strive for continuous engagement among our employees. We encourage, facilitate, and applaud each other's success.
We protect our clients, our people, and our environment.
We integrate safety, health, and environmental policies into every aspect of our business. By safely delivering solutions that protect our infrastructure today, we safeguard the future of our environment for generations to come.
We believe in giving.

We believe a business should be rooted in its community. We encourage our employees to be good stewards, to get involved, to safeguard the environment, and to promote our youth through educational programs.
WHAT WE OFFER
We champion opportunities for personal, professional, and organizational growth for all team members, both within the company and across our portfolio of projects. We offer continuing education, competitive wages, and benefits packages, and we encourage volunteering in the communities we serve. Whether you're a new or transitioning full-time employee, EOM pledges to extend equal benefits eligibility to all of our team members, including: 
Professional development and managerial support 

Advancement opportunities

Continuous training and education

Competitive wages
Health and disability benefits packages_MRF

Life and accident insurance

Paid time off and paid holidays

401(K) match program
OSHA guided work safe practice working environment 

Opportunities for community volunteerism

Uniforms and safety gear
Internship Program: We hire energetic and motivated young professionals for entry-level internship positions that provide the hands-on experience necessary to jump-start your career. EOM interns are guided by a seasoned mentor throughout the term of their internship. 
 Accredited Apprenticeship Program:  We believe that if we invest in our students, they're better prepared to transition into the workforce upon graduation. To that end, we have implemented apprenticeship programs that enable students to work in their given field while they're still enrolled in school, with the opportunity to join EOM as full-time employees upon graduation and completion of our program. We currently offer the following apprenticeship programs:
2 Year Apprentice Electrician

2 Year Water/ Wastewater Operator (coming soon)
Equal Opportunity Employer
EOM provides Equal Employment Opportunities (EEO) and complies with all federal Americans with Disabilities Act (ADA) provisions to all employees and applicants for employment without regard to race, color, religion, sex, national origin, age, disability, or genetics. In addition to federal law requirements, EOM complies with applicable state and local laws governing nondiscrimination in employment in every location in which the company has facilities.
This policy applies to all terms and conditions of employment, including recruiting, hiring, placement, promotion, termination, layoff, recall, transfer, leaves of absence, compensation, and training.
EOM is an Equal Opportunity Employer, participates in the E-Verify program, and is a certified Georgia Drug-Free Workplace.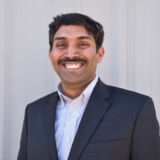 Srikar
Civil Engineer
"The reason I chose environmental engineering was to make the world a better place and contribute to helping the planet. One of the major impacts of my work includes maintaining and retaining the health of local water bodies. Our work ensures quality infrastructure for the community while complying with local, state, and federal regulations. Additionally, the commitment among EOM employees and within management visibly translates to a passionate workforce. The attention placed on each employee reveals itself in a variety of ways from outreach programs, staff engagement activities, etc. The cooperation I have witnessed among various divisions of EOM results in delivering the best product to the client."
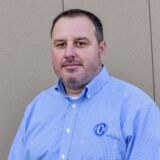 Clyde D.
Director of Field Operations
"I have really enjoyed being a member of the EOM team! The support to complete operations is always top notch. As a resident to the contract I serve, it's rewarding that I can contribute with the support from the team in managing public works so that the taxpayers get the most economical service available. I could not ask for a better working environment or leadership."
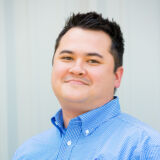 Charlie
Regional Director
"I've worked in both the public and private sector prior to EOM and there's a stark contrast to EOM's culture compared to my previous employers. EOM's culture focuses on self-performance and efficiency which ultimately create massive opportunities for me as an employee through cross-training. It also creates realized gains for our clients because of our ability to deliver unparalleled cost savings that clients can allocate elsewhere in their community. Being able to work in multiple departments, disciplines, and municipalities create challenges that are fulfilling, experiences that cannot be had at any other employer, and ultimately an intrinsic value I've never experienced at any other job."
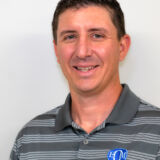 Matt
Director of Field Operations
"One reason why I love the work that I do is that each day is different and I am always learning something new. Each repair or new installation, whether it is water or sewer brings certain challenges that are never the same. I find my position very rewarding knowing that I get to contribute to making sure the infrastructure is operating the way it should. I enjoy talking to our customers, helping and educating them on how our water and sewer infrastructure functions. I enjoy working with our EOM team and the community that we serve."
